The Ultimate Guide to Vibrators
Vibrators are some of the most popular sex toys for women, there are many different types of vibrators to buy. In order to help you make an informed decision about which vibrator to buy, our sex toy experts and sex educators have outlined the different types of vibrators and the best one in that category.
Anal Vibrators
What Are Anal Vibrators?
Anal vibrators are a type of vibrator that is designed to provide pleasurable stimulation to the anus. They can be used by both men and women, and all share a common feature of vibration.
There are a few different types of anal vibrators, which you will be able to find now on our online sex shop.
Vibrating butt plugs are some of the most popular types of anal vibrators. These are designed to stay inside the anus, in order to create a fullness and vibrating sensation. Butt plugs that vibrate can be left in during solo masturbation, giving you the freedom to use it alongside another sex toy. They can also be used during penetrative sex with your partner, which will stimulate you both.
Vibrating anal beads feature a number of small beads or balls that are joined together by a long cord which will usually have the power control on it. The beads are designed to be inserted and removed, as the spheres produce intense anal stimulation. Depending on the length of the anal beads, you may also choose to leave them in and let the vibration settings do their job.
Vibrating anal probes are smaller and slimmer than both anal beads and vibrating butt plugs. They are usually around the size of a finger, making them a really good anal sex toy for beginners.
What Is The Best Anal Vibrator?
The Rocks Off Vibrating Butt Plug is our best anal vibrator and can be used by both men and women.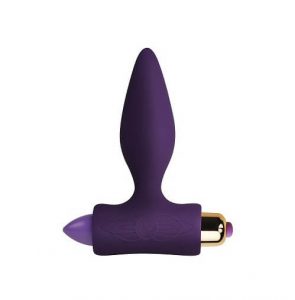 This anal vibrator features a silicone butt plug that has a tapered tip to allow for easy insertion. It then has a flanged base that holds a bullet vibrator. The bullet vibe slides in and out and provides powerful vibrations that travel up the plug.
Shop Now
Bullet & Clitoral Vibrators
What Are Bullet & Clitoral Vibrators?
Clitoral vibrators are vibrators that are designed to externally stimulate a women's clitoris. They are sex toys that are designed to stimulate the clitoris for sexual pleasure and bring you to orgasm. 
There are two main types of clitoral vibrators. The first are manual vibrators which are usually powered by a wall socket. These tend to be a bit less convenient, however they are also some of the most powerful vibrators around.
The second type is hands-free clitoral vibes, which are usually bullet or egg-shaped. These will be smaller, and sometimes less powerful. There are a variety of different types of clitoral vibrators, including vibrating panties, cock rings, bullet vibrators and even some strap-ons.
What Is The Best Bullet & Clitoral Vibrator?
The Loving Joy Power Bullet Vibrator is our best selling bullet and clitoral vibrator. This pocket rocket has been one of our best sex toys ever since it came joint first in the Good Housekeeping Tried and Tested 2017 panel.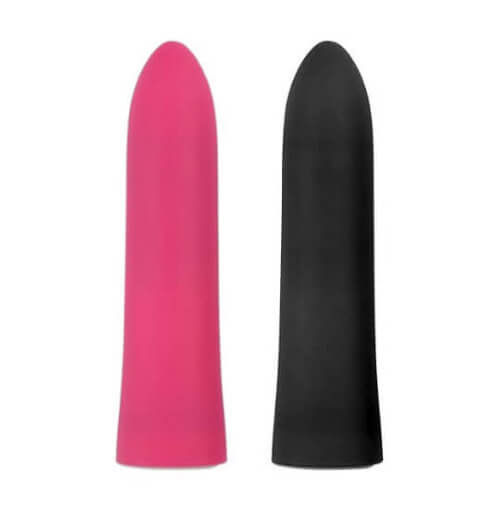 The Power Bullet Vibrator is one of our most powerful clitoral vibrators and features twenty mind blowing functions. It is also fully waterproof and completely submersible, making it great to take into the bath or shower!
Shop Now
G-Spot Vibrators
What Are G-Spot Vibrators?
G-spot vibrators are a sex toy that have both male and female varieties. If you are after a male g-spot vibrator then take a look at our prostate massager section. Here we will be focusing on female g-spot vibrators.
The g-spot is a bean shaped area that is located in the vagina. When stimulated correctly this erogenous zone can lead to powerful sexual arousal, orgasms, and in some cases female ejaculation.
G-spot vibrators are especially designed to stimulate the g-spot, and this will usually have them feature a flat or curved tip. The additional angle makes g-spot stimulation even easier.
What Is The Best G-Spot Vibrator?
Our best g-spot vibrator is the Loving Joy Mini G-Spot Vibrator Lavender, this small, powerful g-spot vibrator is incredibly affordable and perfect for women looking to experience powerful g-spot orgasms.
This cheap g-spot vibrator requires one double A battery and features an easy to use twist and go base. This vibrator features a flat tip that allows for targeted g-spot stimulation. If you like the sound of a sex toy that is designed for g-spot stimulation, but don't think this is the right one for you then take a look at our full guide on the best g-spot sex toys.
Alternatively, if you are a first time g-spot sex toy user and think this vibrator is perfect for your needs, then you can buy it today for less than £10!
Shop Now
Love Eggs
What Are Love Eggs?
Love eggs are a type of vibrating sex toy that are usually egg or bullet shaped. They are designed for sexual stimulation and often referred to as bullet or egg vibrators. There are a few different types of egg vibrators, all of which are designed to be small and discreet.
The different types of love eggs include a single egg or bullet. These are usually operated by a control panel that is located in the sex toy. Similarly, you can also buy double eggs or bullets, these are usually two egg vibrators that are attached to a remote control that can be controlled separately. These sex toys are great for double penetration and stimulation.
The most popular versions are wireless love eggs with remote controls. These are great sex toys for couples as you can let your partner take the remote control whilst you use the love egg.
What Is The Best Love Egg?
Our best love egg is the Loving Joy 10 Function Rechargeable Remote Controlled Love Egg. This vibrating love egg comes with a remote control making it an excellent couples sex toy.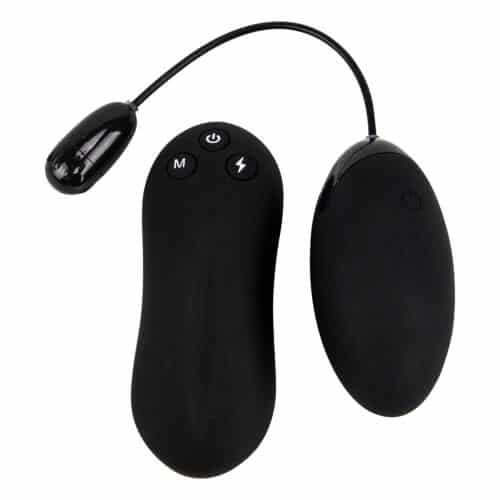 This vibrating love egg features one of the most powerful motors our sex educators have ever felt! The remote love egg features a total of ten functions, but what makes it even more powerful is that it has a special function that produces 18 seconds of intense vibration. To activate this, simply click the lightening bolt sign on the remote control.
You can buy this love egg from our online store today and we will ship it directly to you from our UK warehouse!
Shop Now
Rabbit Vibrators
What Is A Rabbit Vibrator?
Rabbit vibrators are a vibrating and rotating sex toy that usually feature beads or a vibrator in the shaft, which also has a clitoral stimulator attached. Variations of rabbit vibrators include the Jack Rabbit vibrator and the Jessica Rabbit vibrator, the latter being some of our most popular female sex toys.
Rabbit vibrators became extremely popular in the 90's, and are still one of the most well known and sought after sex toys today. They are designed to bring you to a new world of dual stimulation as they can give you the chance to climax both vaginally and internally. This is what is called a blended orgasm.
While using a rabbit vibrator or any vibrator for that matter, it is very important that you use plenty of personal lubricant to make insertion easier.
What Is The Best Rabbit Vibrator?
Our best rabbit vibrator is the Loving Joy Flex Bendable Rabbit Vibrator. This vibrating sex toy features rabbit ears for clitoral stimulation and a bendable shaft for internal stimulation. The bendable shaft allows you to bend it to best fit your anatomy or stimulate different parts better.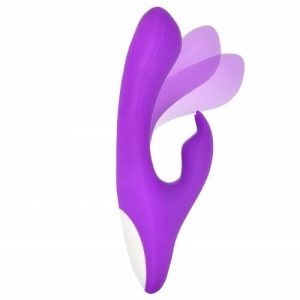 Our best rabbit vibrator is made from super soft silicone that feels just like real skin. This rabbit vibrator is bound to drive you wild, so shop today and get it delivered straight to your door!
Shop Now
Wand Vibrators
What Is A Wand Vibrator?
A wand vibrator is a type of clitoral vibrator that can be used as a massage device and a sex toy. They are made up of a ball that is attached to a handle, and the vibration is powered by an electric motor. The vibrating ball at the top is attached to a slim, usually flexible neck, which is then connected to a handle.
Wand vibrators are powered by batteries, both rechargeable and non-, they can also be mains operated. Some of the most popular products like the Doxy wand vibrator is a mains operated vibrator that is 30% more powerful than the hitachi magic wand.
What Is The Best Wand Vibrator?
Our best wand vibrator is the Loving Joy VITA. This extremely powerful wand vibrator features a high quality silicone head that provides powerful external stimulation to your erogenous zones.
The VITA Magic Wand Vibrator features a total of 10 powerful functions and is also completely waterproof. Although it is primarily designed for sexual stimulation, it can also be used as a sports massager to alleviate tension in muscles. 
You can buy the Loving Joy VITA Wand Vibrator today for less than £90!
Shop Now
If you have any more questions about the different types of vibrators then please feel to contact us and one of our sex educators and sex toy experts will get back to you as soon as possible.