Guide To Male Sex Toys
Male sex toys are a type of adult toy that are designed specifically to stimulate men. They can be sex toys that are designed to pleasure your penis, or sex toys that are designed to be inserted into your rectum.
In this guide our male sex toy experts and sex educators will discuss the different types of male sex toys, and the best toy in that category.
Artificial Vaginas
What are artificial vaginas?
Artificial vaginas are sex toys designed to replicate the female sex organ, whereas other male masturbators may be designed to enhance male masturbation, without looking realistic.
Artificial vaginas go by many different names including the stroker, a pocket pussy and sometimes a masturbation aid. All of these products are designed to simulate sexual intercourse and entice an orgasm.
There are many different types of artificial vaginas, with popular versions of this male sex toy being realistic, vibrating, non-realistic, and sometimes transgender.
These products are made from a variety of different materials including Cyberskin, TPE, and soft plastics. The materials are usually chosen because they feel soft and very realistic.
What is the best artificial vagina?
Our best artificial vagina it the Loving Joy Real Feel Pleasure Stroker. This masturbation aid features a realistic design, with ergonomic ridges to make gripping this sex toy even easier.
This realistic vagina features a smooth internal canal making it feel incredibly realistic. It is made from super soft TPE, making this masturbation device feel incredibly realistic.
Shop Now
Penis Pumps & Enlargers
Penis pumps and enlargers are male sex toys that are designed to help enhance the size of your penis. Below we discuss these two sexual enhancement devices.
What are penis pumps?
Penis pumps or vacuum erection devices are cylinders that create negative pressure causing blood to be drawn to the penis. Some penis pumps are even medically approved, as they can help to treat erectile dysfunction.
What is the best penis pump?
Our best penis pump is the Dr Joel Kaplan penis pump. This penis pump has been recommended by a Doctor, and will get what you need done.
This vacuum pump features a clear cylinder that allows you to watch your penis grow. It also has an easy to use pump action bulb with a quick release trigger, allowing you to get air flowing back in.
Shop Now
What are penis enlarger?
Penis enlargement devices often work by a method of enlargement called traction. This is a non-surgical method of permanent penis growth that works by slowly stretching the penis. This causes new cells to grow, adding length to the penis.
What is the best penis enlargement device?
Our best penis enlargement device is the Male Edge Basic. This device allows for permanent penis growth. Male edge are so certain with this claim that they offer a double money back guarantee. So if you don't experience penis growth then you can get double your money back!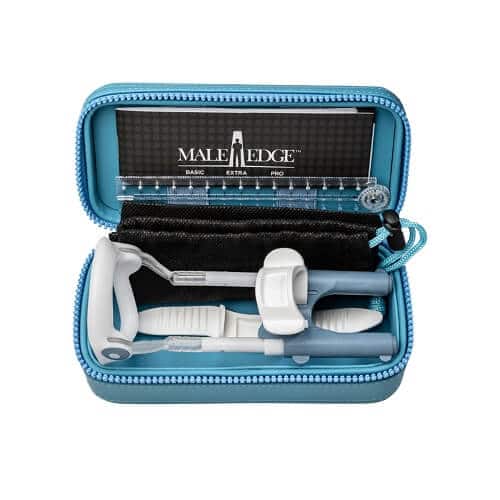 You can pick this male penis enhancement device up today and our UK based warehouse will ship it directly to your door!
Shop Now
Penis Sleeves
What are penis sleeves?
Penis sleeves are cylindrical devices that are designed to be worn over the penis. They immediately increase the size of your penis, giving you more length and girth. Some penis sleeves feature different textures in order to give your partner more sexual stimulation.
What are the best penis sleeves?
Our best penis sleeve is the Loving Joy Mighty 3 Inch Penis Extension Sleeve. This male sex toy is designed to give you penis immediate growth.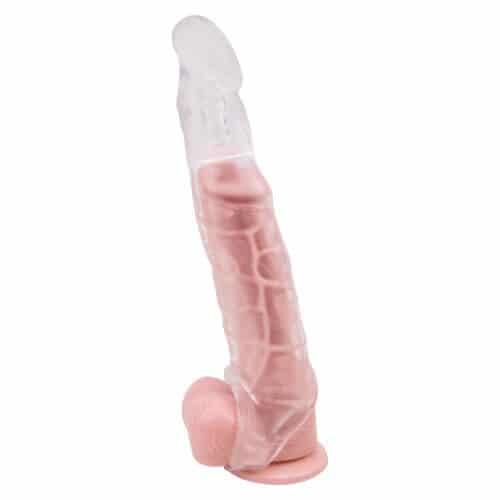 This penis sleeve is designed to give you an additional three inches in length, and can increase the girth of your penis by up to 25%!
Shop Now
Prostate Massagers
What are prostate massagers?
Prostate massagers are anal sex toys for men that feature slightly curved shafts in order to apply more pressure to the prostate gland. The prostate gland, or p-spot, if massaged correctly, can give you a full body orgasm.
These sex toys provide sexual stimulation and can often be used in conjunction with other male sex toys like a Fleshlight or Tenga product. 
What is the best prostate massager?
Our best prostate massager is the Aneros Helix Syn Trident Prostate Masasger.
This prostate massager features a tapered tip that slowly decreases in size, allowing your rectum to close around it. The top is ergonomically designed to allow even more pressure to be applied to your p-spot.
Shop Now
Popular Male Sex Toy Manufacturers
There are many different male sex toy manufacturers that produce a wide range of male sex toys. Below we discuss two of the most popular and well known male sex toy brands.
Fleshlight
Fleshlight are the leading manufacturer of male sex toys and produce high quality artificial vaginas and strokers.
Fleshlight products
Fleshlight manufacture a range of different artificial vaginas and also non-realistic male masturbators. Popular products include the Fleshlight Girls range, a range of male sex toys that has been molded directly from the bodily parts of pornographic actresses. They also produce a range called Fleshjack, which is marketed towards gay men. This range includes Fleshjack Boys, a range of dildos and masturbation products that are molded from male pron stars.
What is the best Fleshlight?
Our best Fleshlight is the Fleshlight Artificial Vagina Stamina Training Unit. This male sex toy is made from SuperSkin, a soft, realistic feeling material.
The inner sleeve of the Fleshlight is housed in a plastic case, that has a gold finish. It makes the sex toy look both stylish and classy.
You can pick up this masturbation aid today for around £50!
Shop Now
Tenga
Tenga is a Japanese manufacturer of male sex toys, mainly male masturbation sleeves.
Tenga Products
Tenga manufacturer numerous different sex toys for men. Popular products include the Cup range, these are one time use masturbation cups that are pre-lubricated.
Other popular Tenga products include the Flip Hole, the 3D range, and the Tenga Eggs, egg shaped masturbators that are designed to be discreet.
What is the best Tenga?
The best Tenga we sell is the Flip Hole. This is a re-usable male masturbator that features three buttons which allow you to control the tightness of this male sex toy.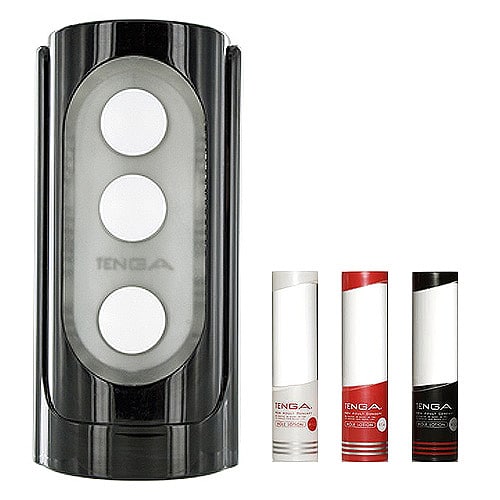 The Tenga Flip Hole comes with three different personal lubricants, meaning that you can get going as soon as you receive it!
Shop Now
If you have any more questions on the different types of male sex toys then feel free to contact us and one of our sex toy experts will get back to your as soon as possible.