What Are Love Eggs?
Love eggs are a type of vibrating sex toy that are usually egg or bullet shaped. They are small and discreet vibrators that are usually between 2 and 3 inches in length. They are affordable and extremely popular sex toys, especially as couples sex toys. Below our sex educators and sex toy experts outline the ins and outs of egg shaped vibrators, as well as some of our most popular love eggs.
Love Egg Structure
Love eggs are usually egg- or bullet-shaped vibrating sex toys that usually come with a wire. Other versions of love eggs may have a remote control that will allow you to take full control over the vibrating patterns through a remote.
Love eggs usually feature a huge amount of different vibration patterns, these will usually start off with speed settings, with standard love eggs having three different speed settings. Further to this, the vibrators can also feature different pulsating functions, these will be short pulse like vibrations that quickly gain power, before reducing again. Other vibration patterns include escalation, where the vibrator will slowly escalate up. The different egg vibrators functions will all be controlled through the user interface that is located on the control pad.
Love Egg Materials
Vibrating love eggs are made from a whole load of different materials, including rubber, metal and plastic. The most popular material is silicone, which is more likely due to the fact that silicone is a non-porous material, meaning it does not harbour bacteria or other micro-organisms.
The most important thing to consider when buying a love egg is to make sure that the egg has a smooth, sliding surface that helps to make insertion easier. In order to make this even easier we suggest that you use personal lubricant with you vibrating sex toy.
Types of Love Eggs
There are several different types of love eggs available to buy. Below are the most common types.
Single Bullet or Egg Vibrators
These love eggs usually just feature one vibrator that is controlled by a wired interface. Other types of this vibrator may not have any remote interface, these are known as bullet vibrators. These can be battery operated sex toys, however more expensive varieties exist that are rechargeable. These sex toys usually feature multiple functions that will drive you to ecstasy.
Double Eggs or Bullets
Double egg vibrators are usually controlled independently of one another. Each egg vibrator usually feature different vibrating speeds and intensity that allows you to apply different methods of stimulation to various erogenous zones.
Remote Controlled Wireless Love Eggs
Wireless love eggs with remote controls usually come without a wire and are controlled by a remote. Remote sex toys are incredibly popular to use with a sexual partner, as your partner can control the vibrating love egg whilst you experience mind blowing vibrating sexual stimulation.
Love Eggs with Sleeves
Love eggs with sleeves give you and your partner even more opportunity to maximise sexual stimulation. This is because the sleeves will usually feature different textures. The sleeves are usually made from a soft, pleasant to touch material that may be covered by textured nubs and ribs giving you even more pleasure.
Popular Love Eggs
If you think that a love egg is a vibrator that you could get behind then take a look below at some of the most popular vibrating love eggs that are recommended by our sex therapists and sex educators.
Loving Joy Silicone Vibrating Love Egg
The Loving Joy Vibrating Love Egg has been highly recommended by anyone who has ever used it! This powerful vibrating love egg features ten incredible functions and pulsation settings that will drive you wild!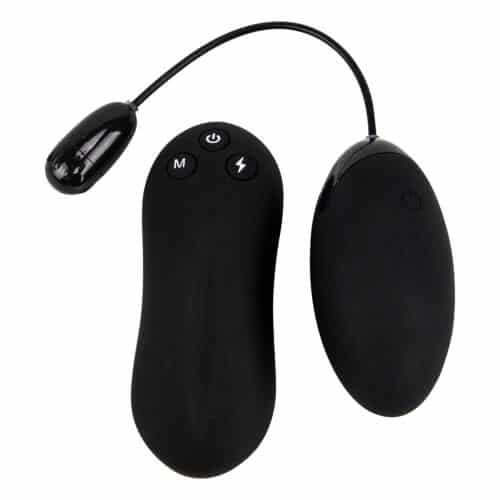 It comes with a remote control that allows you or your partner to operate this egg vibrator from up to ten feet away.
Svakom Elva Vibrating Love Egg
The Svakom Elva Vibrating Love Egg has been one of the most popular love eggs ever since it was voted as the best vibrator by the Good Housekeeping Tried and Tested panel in 2019.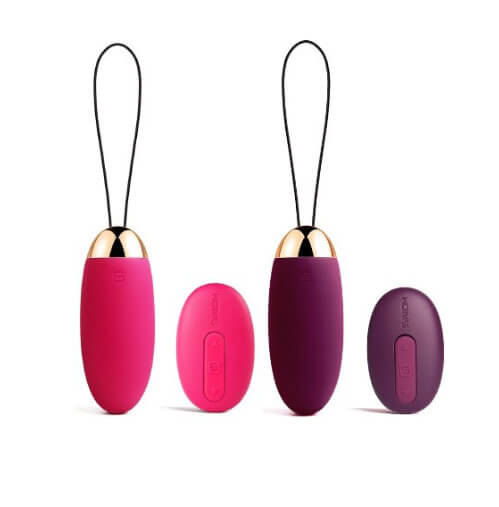 The Svakom Elva is made from high quality silicone that feels amazing as it is inserted. It also features different vibration combinations that will drive you wild!
Alive 10 Function Remote Controlled Magic Egg Purple
The Alice 10 Function Remote Controlled Sex Toy is another vibrating love egg that comes extremely well recommended by our sex toy experts. This vibrating love egg is easy to use and just over 2 inches in size.
The Alive Magic Egg has ten powerful vibration settings that can be controlled by the remote.
If you have any more questions about love eggs then please feel free to contact us and one of our sex therapists and sex toy experts will get back to you as soon as possible.