Best Sex Toys for Women
There are many different types of sex toys for women. In this guide our sex educators are sex toy experts outline the different types of female sex toys and the best sex toys for women.
Ben Wa Balls
What Are Ben Wa Balls
Ben Wa Balls are small, often marble shaped sex toys that are designed to be inserted into the vagina. Once in, you are supposed to use your pelvic floor muscles to keep them in. 
Ben Wa balls have a variety of different names, including duotone balls, venus balls and geisha balls. Although, these are technically sex toys, they are not designed to be sexually stimulating. They are designed to strengthen your pelvic floor muscles. Strengthening your pelvic floor muscles can lead to you having more intense orgasms, and make your vagina feel tighter.
What Is The Best Ben Wa Balls
Our best Ben Wa Balls are the Loving Joy Silicone Pleasure Balls Black. These silicone duotone balls are perfect for beginners as they don't weigh too much.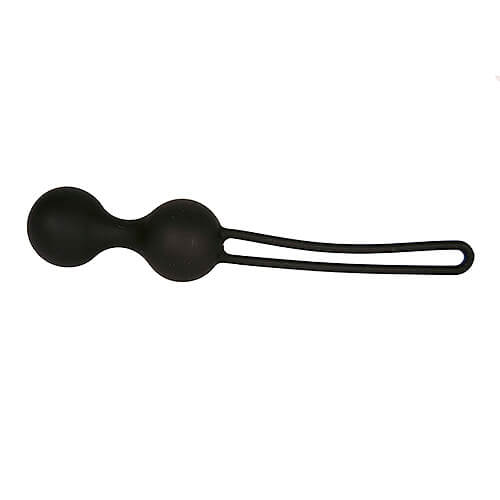 These Ben Wa balls are made completely from silicone, and have inner balls that vibrate when they move. The vibration can provide a little bit of sexual stimulation, but can also make it more difficult to hold these venus balls inside your vagina.
Clitoral Pumps
What Are Clitoral Pumps
Clitoral pumps are another female sex toy, however, again they are not classic sex toys that will provide sexual stimulation.
Clitoral pumps are designed to draw blood to the vagina, making it more sensitive and even increasing your arousal.
Clitoral or pussy pumps are derived from penis pumps and are usually intended for masturbation or sexual activity.
What Is The Best Clitoral Pump
Our best clitoral pump is the Doc Johnson Pussy Pump. This clitoral pump is designed to go completely over your vulva.
This pussy pump features a squeeze bulb to create the vacuum, and a quick release trigger to release the vacuum.
Buy Now
Clitoral Vibrators
What Are Clitoral Vibrators
Clitoral vibrators are a type of vibrating sex toy that are designed to provide external stimulation to your clitoris. They are supposed to bring you to climax and give you large amounts of sexual pleasure.
There are a variety of different types of clitoral vibrators, including bullet vibrators, vibrating panties, butterfly vibrators and wand vibrators. All these sex toys deliver external stimulation to your clit.
What Is The Best Clitoral Vibrator
Our best clitoral vibrator is the Loving Joy Power Bullet Vibrator. This powerful bullet vibe was voted as the best vibrator in 2017 by the Good Housekeeping Tried and Tested Panel.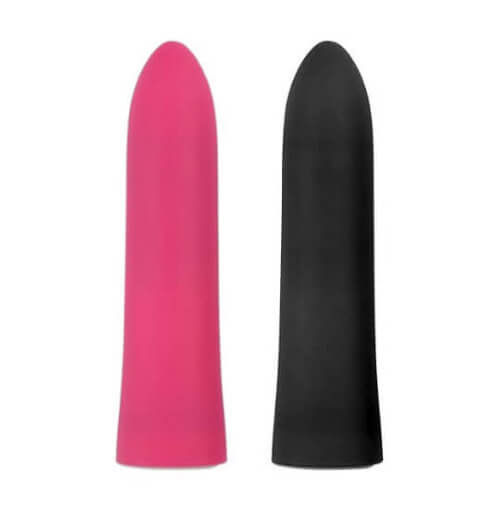 Clitoral vibrators are very easy to use, and this ones no different. It features an easy to use one button controller that is located on the base of the vibrator. The control pad allows you to move through the 20 different vibration settings, which includes three speeds and seventeen different patterns.
Buy Now
Magic Wand Vibrators
What Are Magic Wand Vibrators
Wand vibrators are some of the most powerful vibrators. Wand sex toys feature a vibrating ball at the top that is joined to a flexible neck, and then a handle.
Original magic wands are usually mains powered, however newer models are becoming rechargeable. Wand vibrations provide a whole load of good vibrations, but are not penetration toys. However, you can get some attachments that turn your wand into a penetration toy.
What Is The Best Magic Wand Vibrator
Our best wand vibrator is the Loving Joy VITA Rechargeable Wand Vibrator. This magic wand vibrator is rechargeable and extremely powerful.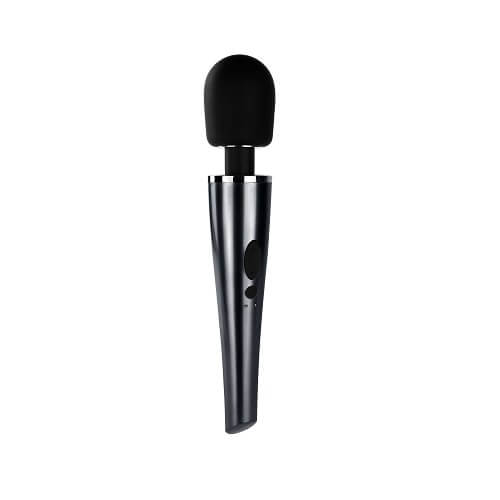 This modern twist on the magic wand original has ten powerful vibration functions, three speeds and seven patterns. These can all be controlled by the button that is located on the ABS handle.
Buy Now
Rabbit Vibrators
What Are Rabbit Vibrators
Rabbit vibrators are vibrating and rotating sex toys that are designed to give you dual stimulation. These vibrators feature a shaft that usually has a beads that rotate in them, or a bullet vibrator, giving you even more internal stimulation. Attached to the shaft is usually a clitoral stimulator that gives you targeted stimulation.
If used properly rabbit vibrators can give you what is known as a blended orgasm. This is were you climax internally and externally at the same time.
What Is The Best Rabbit Vibrator
Our best rabbit vibrator is the Ultimate Plus Jessica Rabbit Vibrator. This rabbit vibrator features three rows of metal beads that are designed to stimulate you internally. Attached to the shaft is a bullet vibrator that has bunny ears, the bunny ears are designed to give you targeted clitoral stimulation.
This rabbit vibrator also has a total of 36 combinations that you will be able to try and find one that you enjoy the most!
Buy Now
If you have any more questions on the best sex toys for women then feel free to contact us and one of our sex educators will get back to you as soon as possible.